Outdoor & Indoor Activities in Tuscany
The best activities in Tuscany
Discover all the best things to do in Tuscany. Choose from a vast range of outdoor activities tuscany and experience the holiday of a lifetime.
To holiday here is to choose from a wide array of active things to do in Tuscany, from the emotion of admiring Renaissance palaces, impressive monuments and Romanesque churches built hundreds and hundreds of years ago to the wonder of finally seeing with your own eyes those breathtaking landscapes that you have always seen in postcards.

In addition to the timeless beauty that Tuscany offers, there are also activities and unique experiences that will make your holiday in Tuscany truly memorable!
How about renting a bike and exploring the hills and villages of Val d'Orcia and the Crete Senesi? How about expanding your knowledge of and tasting great wines such as Brunello di Montalcino, Vino Nobile di Montepulciano or Chianti?

Take home new skills after discovering the delightful secrets of Tuscan cuisine while spending some time in the kitchen with Rita. Fitness was never so much fun after discovering the Tuscan countryside on foot during a day excursion. Here you can find our best tips on a multitude of active things to do in Tuscany.
Choose a bike or an e-bike and hop on the saddle to discover Tuscany. Discover the best of Tuscany e-bike tours and enjoy the ride!
Discover one of the most delightful Italian regional cuisines with the best food and wine tours Tuscany has to offer.
Our villas are all situated in an ideal position to visit this wonderful corner of Tuscany.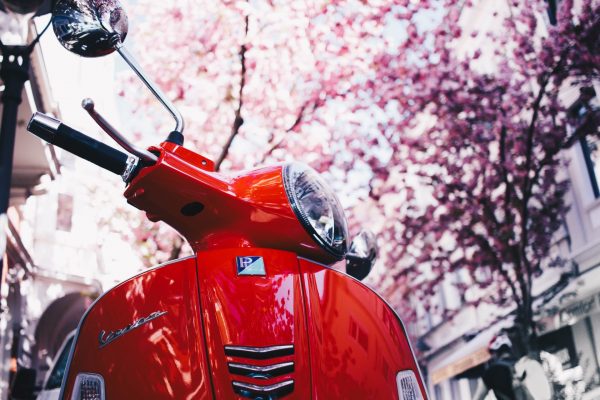 Choose your authentic Vespa, hop on the saddle and… discover Tuscany. Discover the best Vespa Tuscany tours, and enjoy the trip!
Experience the rich music scene in Italy and participate in the best music festivals in Tuscany.
The province of Siena is famous all over the world for its natural thermal springs and their beneficial properties. Here are the best thermals to visit near Siena.
To glide in the sky in a hot air balloon in tuscany is one of the most breathtaking experiences that you will ever try and which will last in your memory long after your return to ground!
A horseback ride is an extraordinary way to experience the Tuscan landscape. Discover the best horse riding in Tuscany and make your holidays in Italy magical!